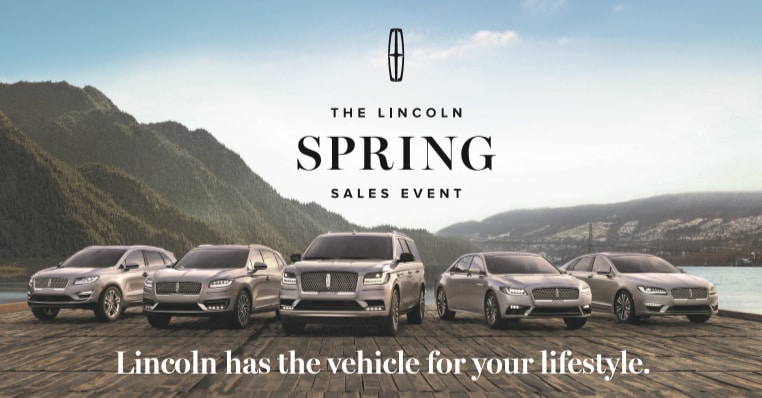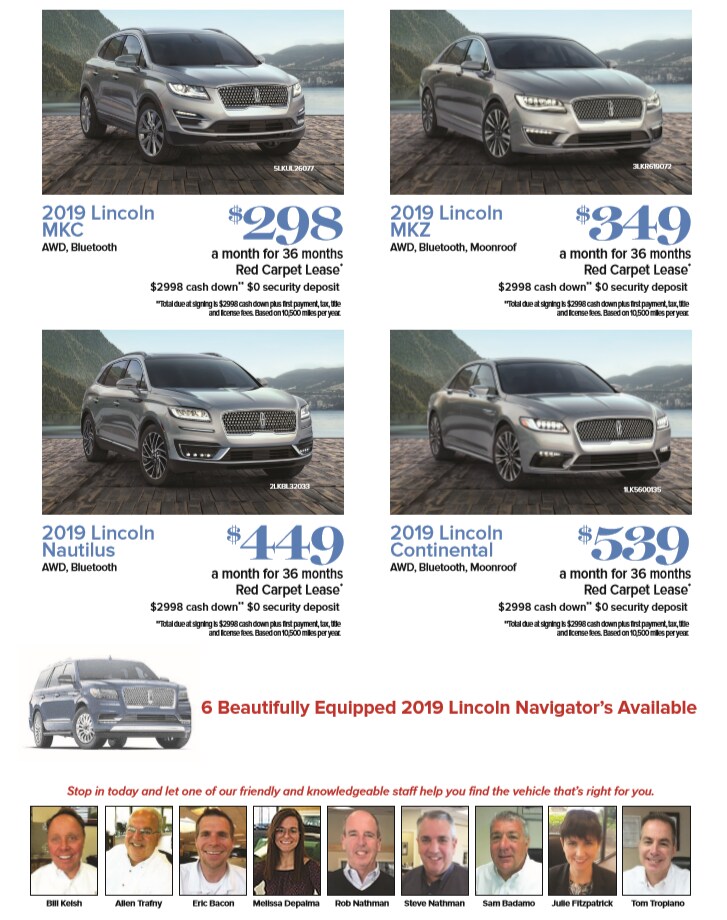 Lincoln Finance Specials
If you're going from Milford to Plainville, or if you're simply cruising around the New Haven area, you might as well do it in style. What better way than in a  Lincoln vehicle? Lincoln combines power, grace, and a distinctive style into one unforgettable ride. No matter where you go, there's nothing quite like Lincoln.
If you know you want to drive a Lincoln, but you're not sure if there's room in your budget, we proudly offer our selection of auto finance specials. While buying a vehicle has you pay for the full price, leasing only has you pay for the projected value depreciation over the course of the lease. This means there is a lower down payment and lower monthly payments, and with our selection of lease specials, leasing is more affordable than ever. At the end of the lease period, simply return the car and you're all set. Leasing can be a great way to always drive the newest Lincoln models for less.
With our auto lease specials, the Lincoln of your dreams has never been closer. You're certain to turn heads as you drive down the East Hartford roads. Leasing isn't for everybody, though. Leased vehicles have yearly mile limits, and you need to pay for every mile that you go over. If you plan on taking your Lincoln on a cross-country road trip, leasing might not be for you. If you plan on staying around the general New Britain area, leasing can be a good choice.
Do you have any questions? We have plenty of answers. Give us a call at (203) 389-7100 for additional information on our lease specials, or come ask us in person here in Woodbridge, CT. Our finance specialists are here to help you save on your dream Lincoln vehicle. We can't wait to meet you.
Specials Navigation
Hours
Monday

9am-6:30pm

Tuesday

9am-6:30pm

Wednesday

9am-6:30pm

Thursday

9am-6:30pm

Friday

9am-5pm

Saturday

9am-5pm

Sunday

Closed to enjoy time with family and friends