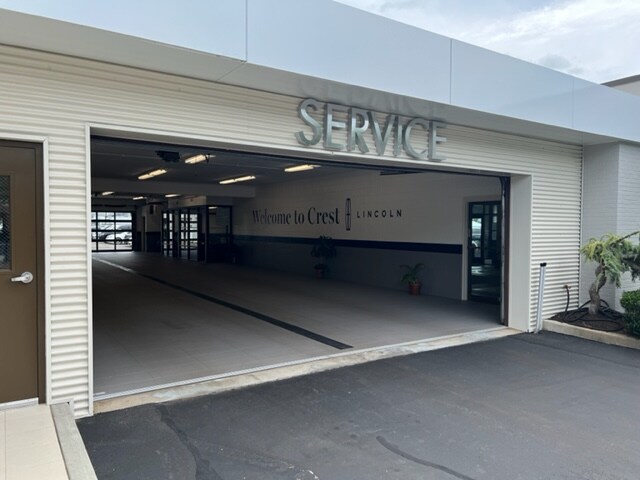 Welcome to Crest Service! 
Thank you for the opportunity to earn your trust - we look forward to working on your vehicle. We have over 75 years of collective technician experience at Crest Lincoln. Master Technician Tony Esposito, pictured below, is one example of our hard-working, factory-trained Crest Service Team. Keeping your car, truck or SUV looking and running well should never have to mean missed meetings, skipped Little League games or jostled lunch dates. At Crest Lincoln of Woodbridge, we're drivers just like you, so we appreciate the fact that drivers from Woodbridge, New Haven, Hamden, Milford, Wallingford and Orange have commitments to family, work and friends that can sometimes take priority over mundane tasks like oil changes, tire rotations and brake pad replacements. That's why we offer regional professionals, families and small businesses an easy-to-use online service scheduler for all of their automotive maintenance, customization and repair appointments. That's how the friendly, knowledgeable staff of parts and service professionals at our dealership work around your schedule - instead of vice-versa. No matter what car, truck or SUV repairs you need, our knowledgeable technicians will take care of you in a timely manner.
Schedule an appointment online below for your next oil change, tire rotation, battery replacement or wiper blade changeover today, or pay us a visit to learn more about why drivers from across Woodbridge rely on the knowledgeable and friendly Crest Lincoln of Woodbridge parts and service teams for all of their automotive repairs and customizations. And sometimes accidents happen - if you find yourself needing a tow in to a dealership, please come to Crest Service. We can assist you in those situations and connect your vehicle to our trusted auto body shop partner, taking care of any needs that arise from that situation.