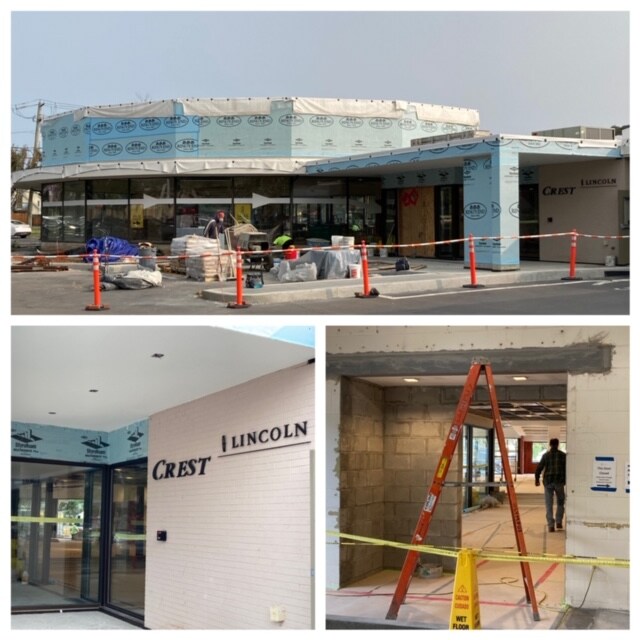 Hello Crest Lincoln Friends and Family,
It is a different holiday season, and we wish you a healthy, happy one. 
An update on life at Crest Lincoln of Woodbridge:
1. Throughout our exciting renovation project, Crest is open in Sales and Service! We are here to serve you in all of your vehicle needs. Please let us know how we can assist you. 
2. At Crest, we prioritize the safety and good health of our team and customers. We wear masks, offer outdoor waiting areas, maintain social distancing, and are vigilant with our cleaning and sanitizing processes within the store and in each vehicle we sell and service. 
We offer At Home Test Drives, online sales, and Pickup and Delivery for all of our clients. 
Please call us with questions or to book your sales or service appointment today: 888-697-1070.
Stay healthy and be well,
Dick Fitzpatrick, Steve Nathman & The Crest Lincoln Team