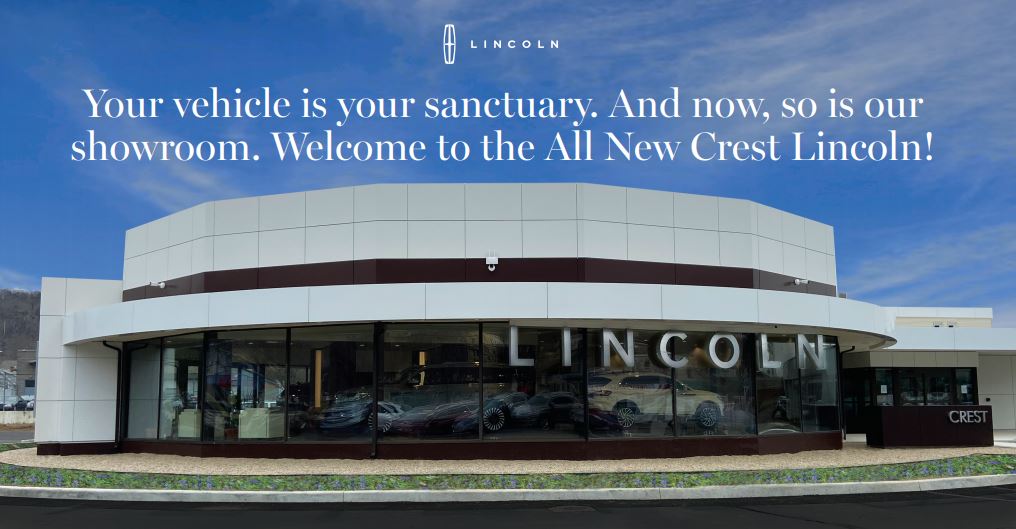 Hello to our Crest Lincoln Friends and Family,
Our new showroom is open! The Lincoln Vitrine design is sparkling, the water wall is flowing, and beautiful Lincolns are on display. We continue to be vigilant in our mask-wearing, sanitizing and distancing protocols and we safely and warmly welcome you into our dealership. We are here to serve you in all of your vehicle needs from sales to service so please let us know how we can assist you. 
We offer At Home Test Drives, online sales, and Pickup and Delivery services, as well!
Please call us with questions or to book your sales or service appointment today: 888-697-1070.
Many thanks,
Dick Fitzpatrick, Steve Nathman, Peter Palumbo, Julie Fitzpatrick & The Crest Lincoln Team